Xiaomi launched its Redmi K40 series last month, and today was the first flash sale of the lineup. According to the company's official Weibo profile, it managed to sell the batch of 300,000 units in just five minutes, and demand is so big, another sale has been scheduled for Monday, March 8.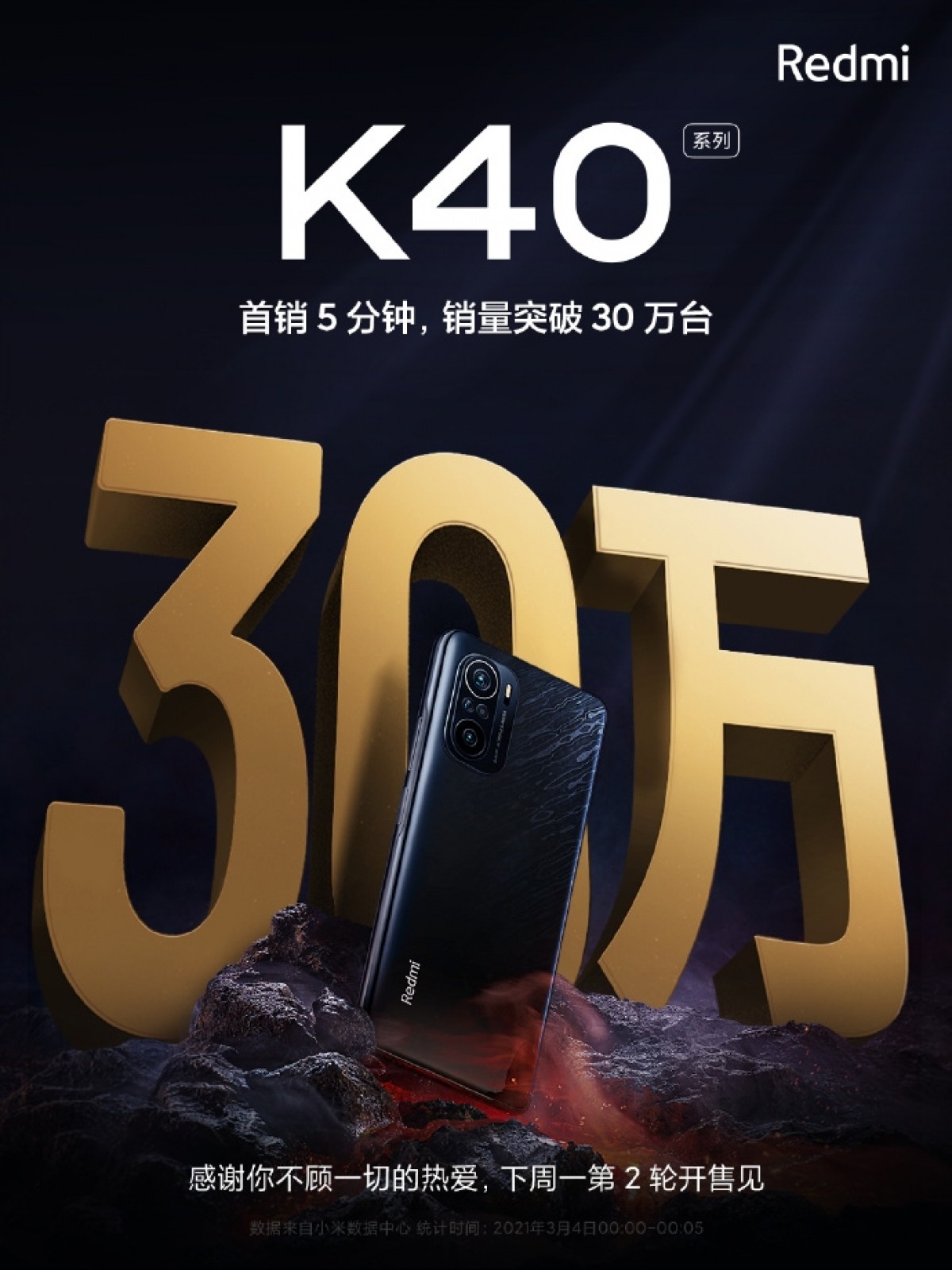 The massive number of sales includes all three phones – the Redmi K40, Redmi K40 Pro, and Redmi K40 Pro+ in all their memory variations and in all three colors. A quick reminder about the difference between all three phones – the first one has a Snapdragon 870 chipset, while the two Pros come with a Snapdragon 888. Another major difference is the main camera sensor – Xiaomi equipped them respectively with a 48 MP, 64 MP, and 108 MP main shooter, while the rest is pretty much the same.
We don't have a proper breakdown of the variants in these 300,000 sales, but either way the milestone is impressive. If we try to compare it with previous accomplishments, the Redmi k30 Pro pushed just 25,000 units during its first flash sale, while the Redmi K20 duo sold 200,000 units in nearly two hours – a lot slower than the current flagship family.