Last week's poll shows that camera features and 5G connectivity are key factors when choosing a new phone these days – especially an expensive flagship.
The Xiaomi Mi 11 Ultra has impressive camera hardware, which earned it a very positive reception by fans. The €1,200 price tag is going to be tough to swallow, though, which is why many were asking about the Mi 11 Pro. Currently, Xiaomi has seemingly no intention to launch the Pro globally, so for most of the world it is not an option.
The Mi 11 Ultra is €450 more expensive than the vanilla Mi 11. That one has a fairly large sensor of its own (1/1.33" 108MP), but it is not the 1/1.12" GN2. The better ultrawide camera and the addition of a periscope lens also do a lot to justify the price premium. It doesn't matter as much that the two phones use the same chipset.

Xiaomi's first foldable, the Mi Mix Fold split opinions – this is exactly where the Mix series wants to be. The main Mi lineup has all the mass market appeal that Xiaomi needs, the Mix phones are the company's "outside the box" models.
As such, they are pricey, but unique in some ways. The Mi Mix Fold, for example, has the first liquid lens on a smartphone. And it's not that expensive, costing less than the Galaxy Z Fold2's MSRP (and a lot less than the Huawei Mate X2).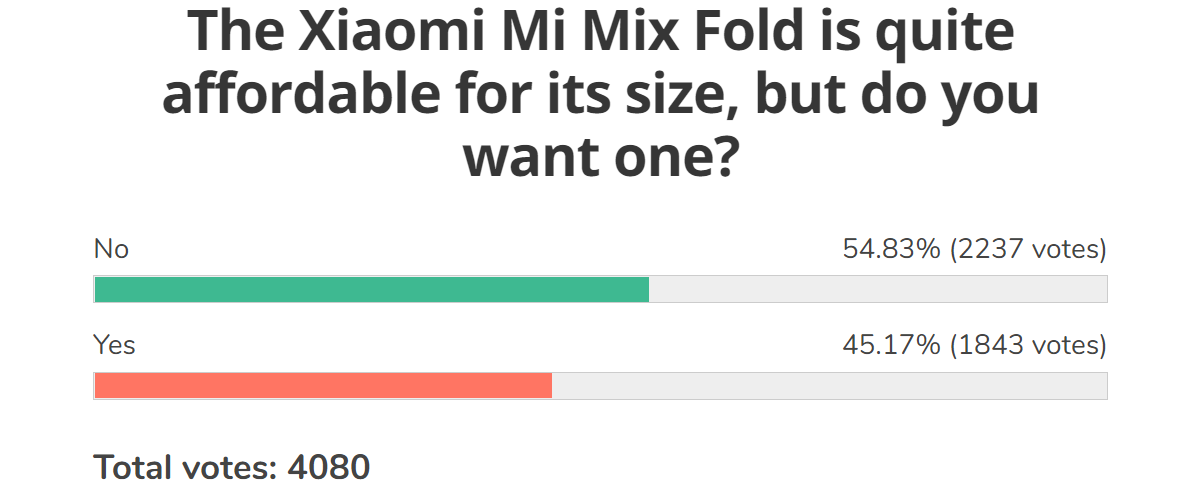 Next we'll look at the other end of the spectrum, the more affordable Xiaomi Mi 11 Lite in both 4G and 5G flavors. Here, voters showed a very strong preference for the 5G model. The two have different chipsets (S780G vs. S732G) and some other minor differences, but no one mentioned those in the comments.
The message is clear – 4G phones will be going away from the mid-range segment soon (they are already disappearing from the high end).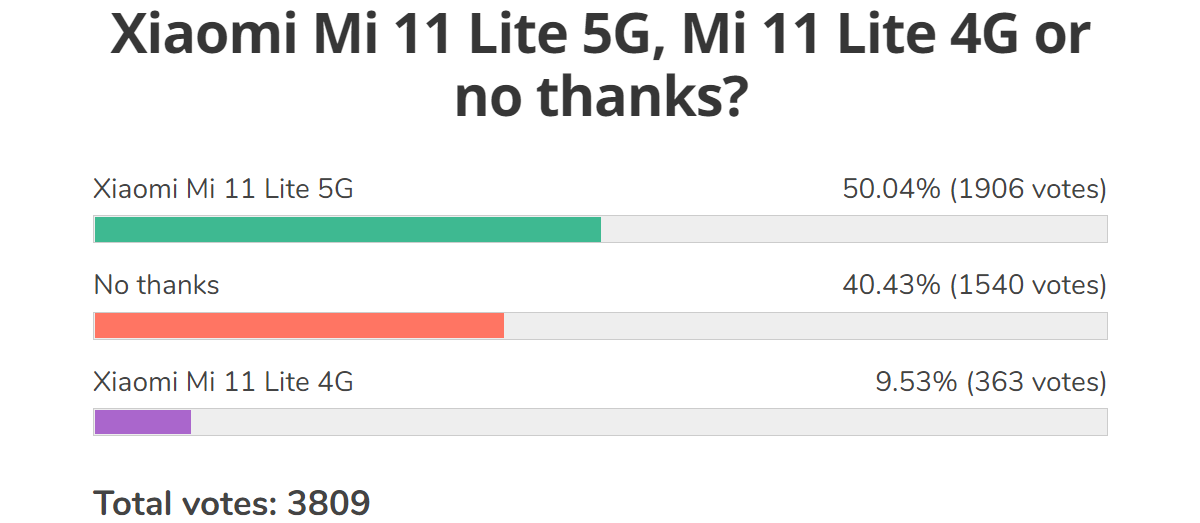 Finally, the Xiaomi Mi 11i turned out to be well-liked by fans. At €650 it gets you the same Snapdragon 888 chipset and 108 MP HM2 camera sensor as the Mi 11. Some think that saving €100 isn't worth since you do lose some features (e.g. OIS on the main cam, 1440p+ resolution on the screen).
But Xiaomi has done its job well – it has compelling offerings at various price levels, it's up to you to decide if that €100 is worth it or not.