Oppo introduced the Oppo Band back in June 2020, and nine months later, the wearable finally will escape the domestic scene. Its first overseas market will be India, with a launch scheduled for Monday, March 8 and the name is slightly changed – it will now be called Oppo Band Style.
The wearable comes in two variants – one with a simple TPU wrist band and a more fashionable option with a metal ring.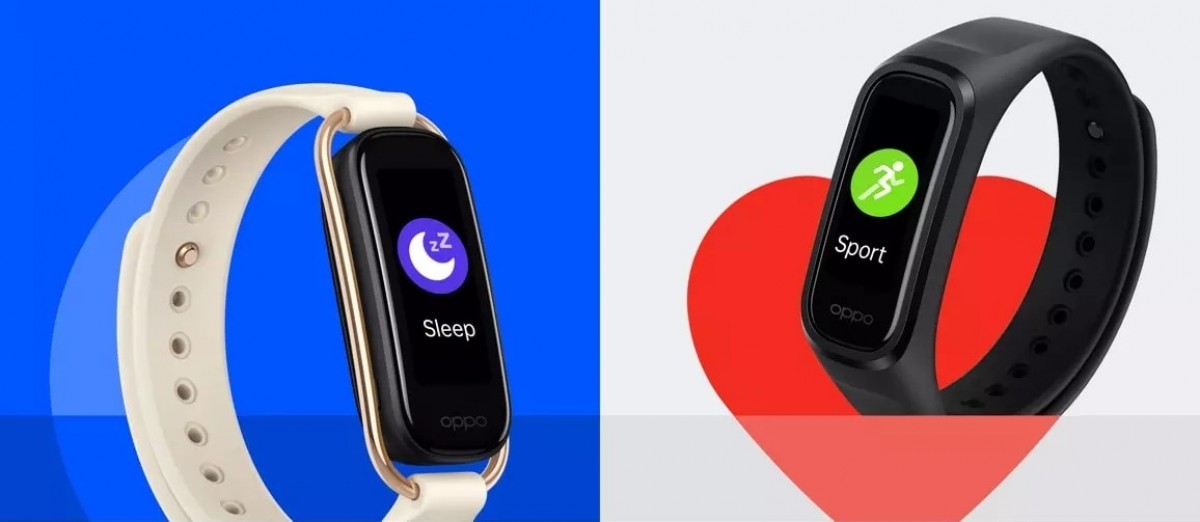 The Oppo Band Style has 12 exercise modes, including one for long-distance runners – a specific group of athletes that rarely gets recognition in the world of affordable wearables. There is also a continuous heart rate monitor and SpO2 tracking – Oppo claims the Band can make a measurement every second for eight hours straight.
The band's typical battery life is 14 days, with 1.5 hours charging time after the two-week period. The wearable in China has NFC, but Oppo India said nothing about this type of connectivity in a press release about the launch date. Another unknown is the price – in China, it costs the equivalent of $30/€27, so it should be no more than INR2,500.