The COVID-19 pandemic took away most in-person events in 2020, with Google canceling entirely its I/O developers conference. Thankfully, this year we'll see Sundar Pichai on the scene, but it will be a virtual one, which means everyone will be able to attend.
The event will take place from May 18-20. Registration has now open and we've provided a link at the end of this article.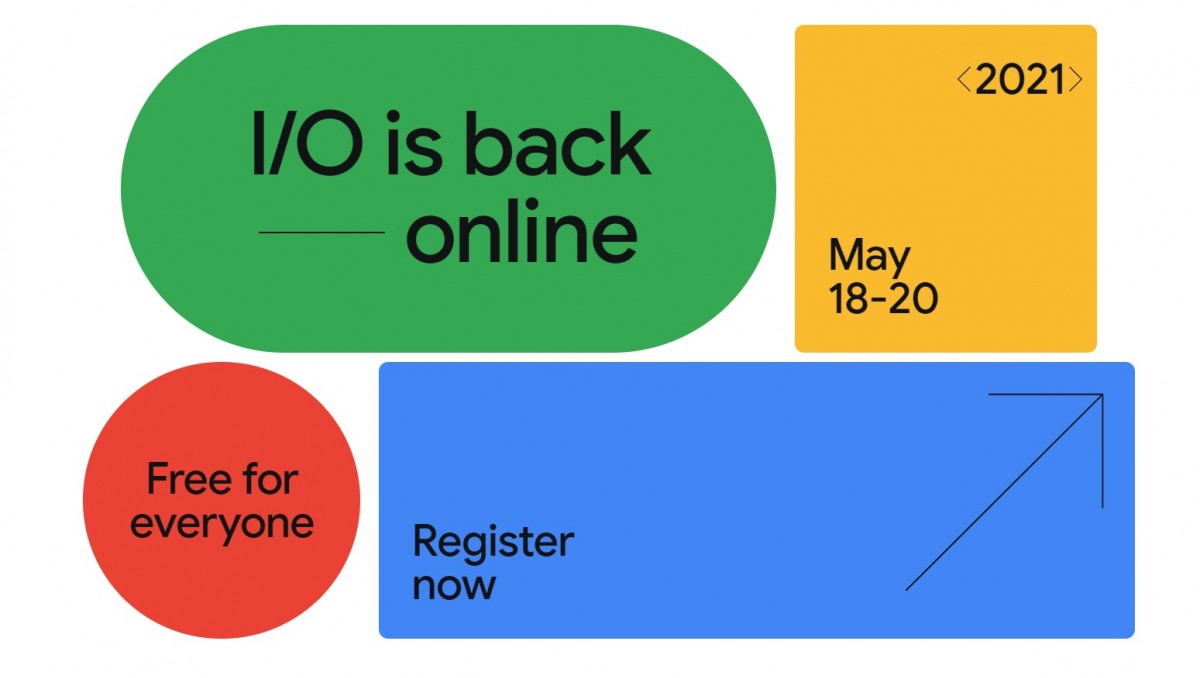 Google I/O 2021 will hold virtual keynotes and workshops focused on "company and product news". Users will have to register for instructor-led Q&A sessions and there will be AMA (Ask Me Anything) events with "Google product experts". There will also be Meetups, where attendees can chat with each other in "facilitated forums".
Everyone can sign in, and Google will ask about preferred topics, so the event can send you customized notifications once the event is right around the corner. There is also a puzzle with a punch card, and while there are guides on how to solve it, you can try it on your own for extra fun. While the main goal is to find the date for the Google I/O, the real prize is the fun along the way.