Russian luxury accessory brand Caviar has outfitted the iPhone 12 Pro and 12 Pro Max with more lavish enclosures coated with diamonds, gold and fragments of ancient weapons for its latest Warrior-themed collection. This is a continuation of the previous warrior collection unveiled back in October and adds six new models.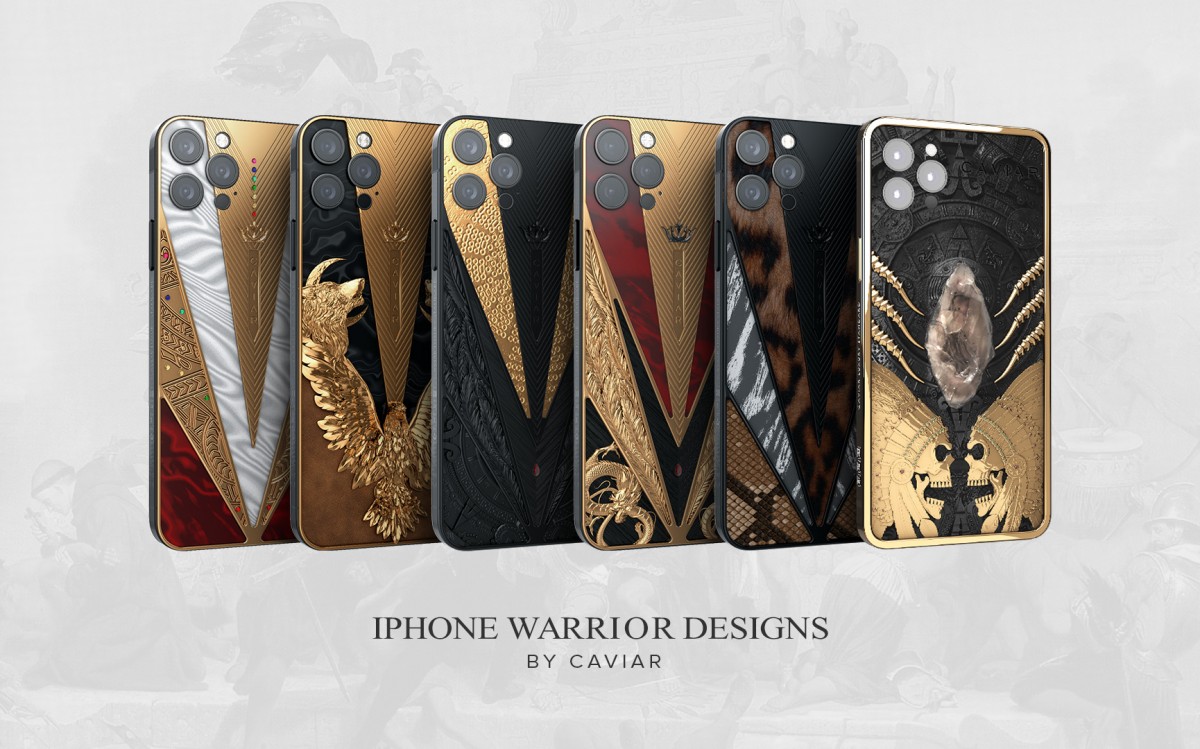 The most expensive new model is the Mao edition which gets its name from the Mao long spear used in ancient China during the Han dynasty. It features a 24 Carat gold plate around its back mixed with a mahogany insert and topped with a blood drop shaped ruby stone near the bottom. The Mao model also comes alongside a special amulet with pieces of a genuine "Ge" halberd dagger axe dating to 400-700 B.C. The Mao iPhone 12 Pro with 128GB storage starts at $36,950 and goes up to $44,720 if you want the 12Pro Max version with 512GB storage.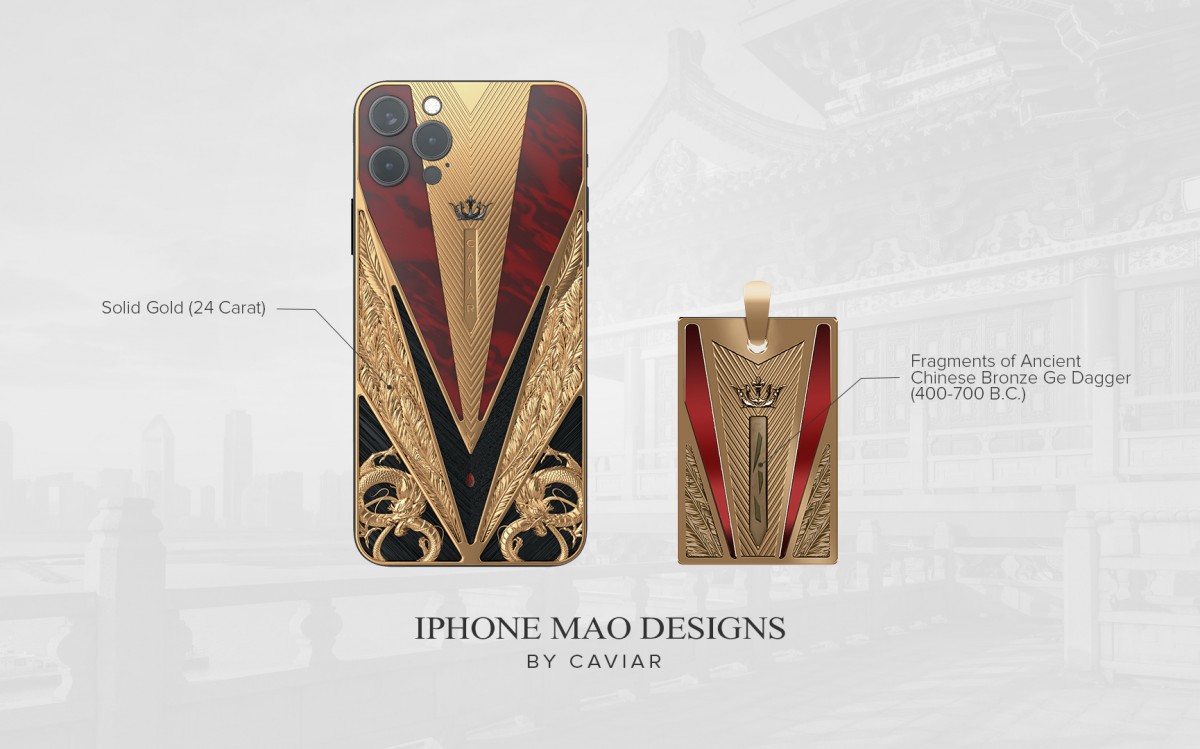 Another highlight of the new collection is the Apocalypto model which starts at a cool $34,830. It pays homage to the Toltec culture which resided in modern-day Mexico between 900–1521 AD. The Apocalypto model features a 24 Carat gold backplate with a Toltec Obsidian arrowhead from around 500 AD centered around the back where you'd normally find the Apple logo. This arrow itself is a one of one artifact so it adds to the exclusivity factor.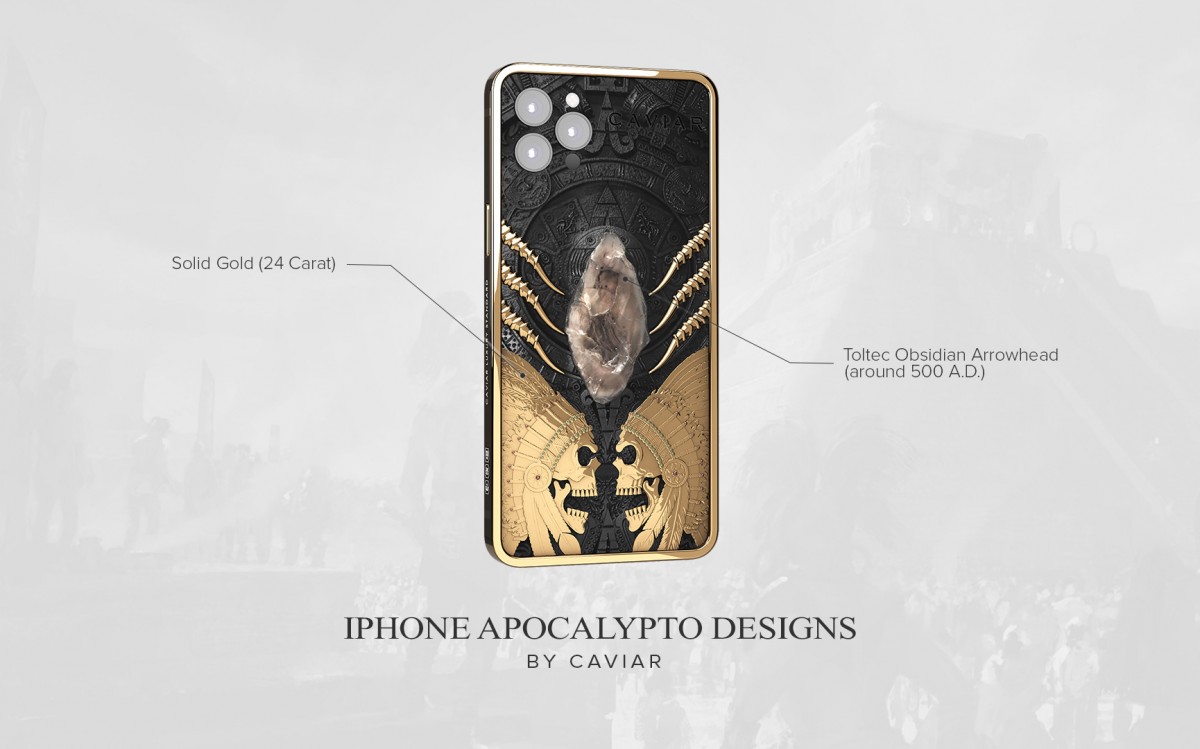 Other members of the new Warrior series include the Rajan model inspired by ancient Ancient Indian warriors, the Maya version as well as Apache and Zulu editions. Head over to the source link to learn more about Caviar's latest exclusive iPhones.