Over at Google's Android Developers Blog, Android Developer Relations Engineer announces the Jetpack Tiles library for Wear OS. This means that developers can start creating tiles for third-party apps on the wearables platform.
Tiles are widget screens that can be accessed when you swipe to the right of the watch face screen. Here, you can glance at the weather forecast, health stats, or take your heart rate. Up until now, the only Tiles users could add were either made by Google or the watch's OEM.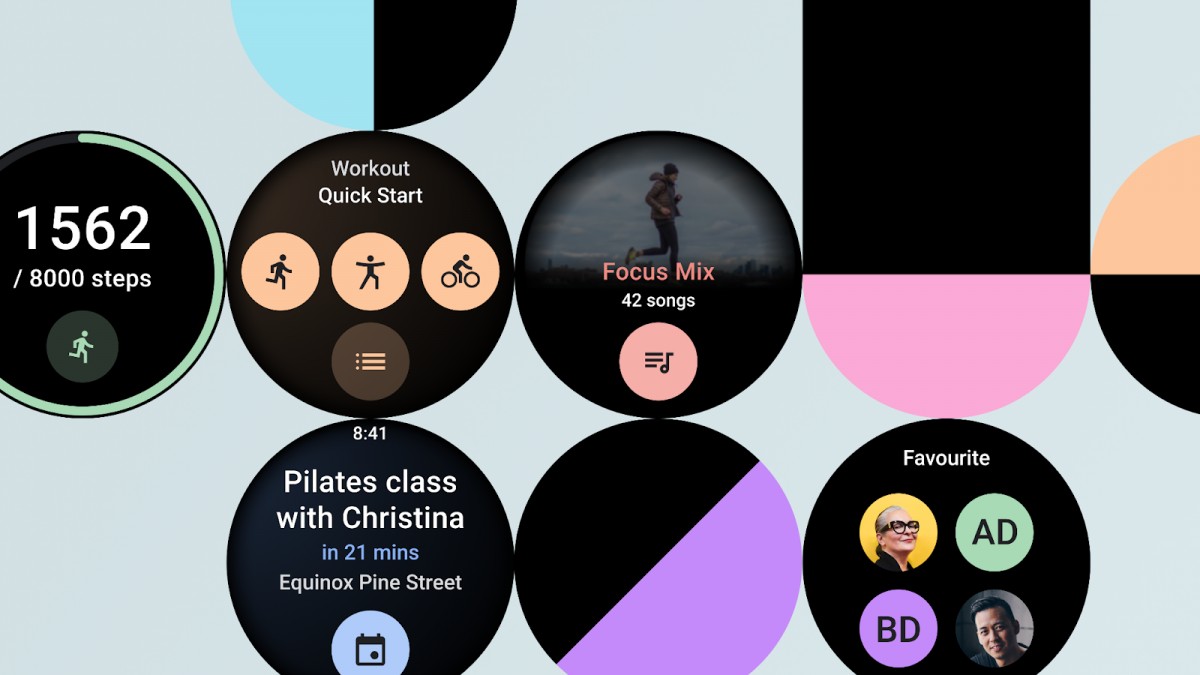 Source: Android Developers Blog
The Jetpack Tiles library is still in the alpha phase, but this phase is enough for developers to start building custom Tiles for Wear OS. Custom tiles are expected to be usable starting this Spring. As per the blog post, these custom Tiles will be available "when [Google] roll[s] out the corresponding Wear OS platform update."
Prior to this post, there was no official time frame for a major update that Wear OS desperately needs. Now we know it will arrive some time after April. Check the blog post at the Source link to see how to get started developing custom Wear OS Tiles.
Samsung is reported to be working on a new wearable that runs Wear OS, so it remains to be seen if the OEM plans to fully transition to Wear OS or if it may only make budget watches with the platform.