AMD today announced the Radeon RX 6700 XT graphics card. The 6700 XT is based on the same RDNA2 architecture as the other RX 6000-series graphics cards but it is the cheapest model in the series so far, starting at $479.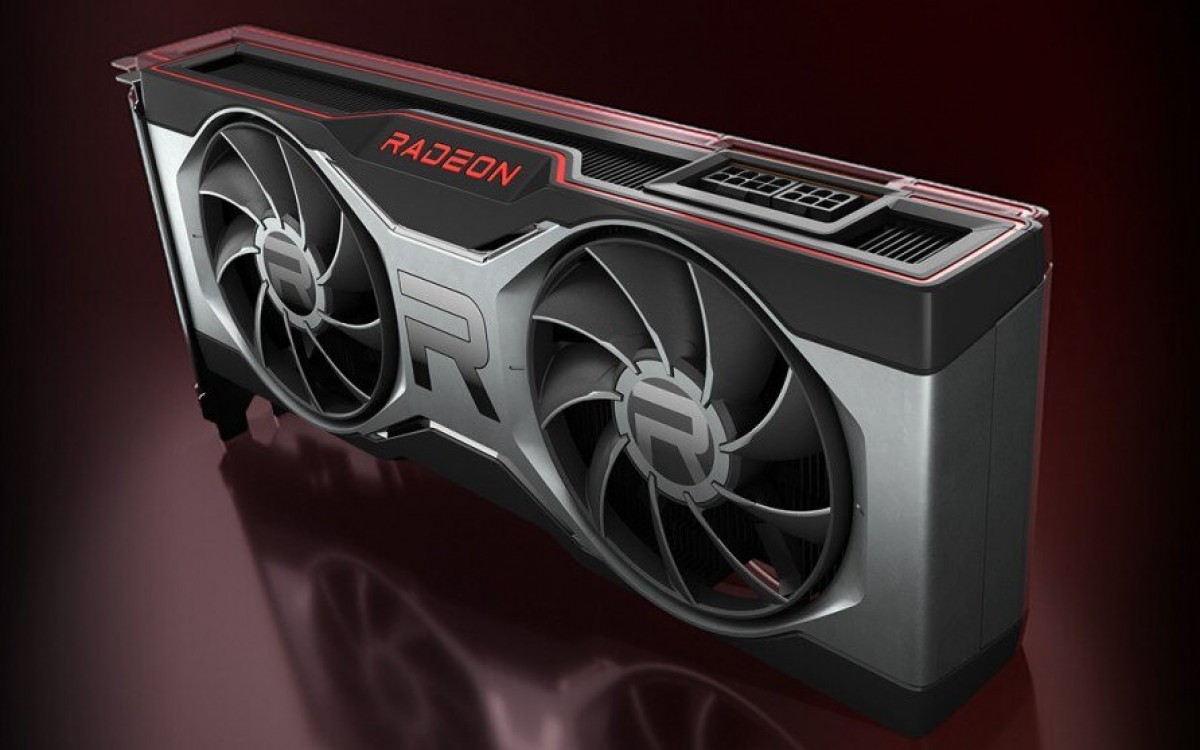 The 6700 XT has a new, smaller GPU than the one on the other three 6000-series cards. This GPU has 40 compute units, 64 ROPs, 160 texture units, and 2560 stream processors.
One of the interesting things about the 6700 XT is the aggressive clock speed; the average clock speed under load or 'Game Frequency' as AMD likes to call it is a rather high 2424MHz. This gives it compute performance of 12.41 TFLOPs, which helps it close the gap on paper with the $100 more expensive and relatively lower clocked RX 6800. Of course, actual game performance will depend on many other factors.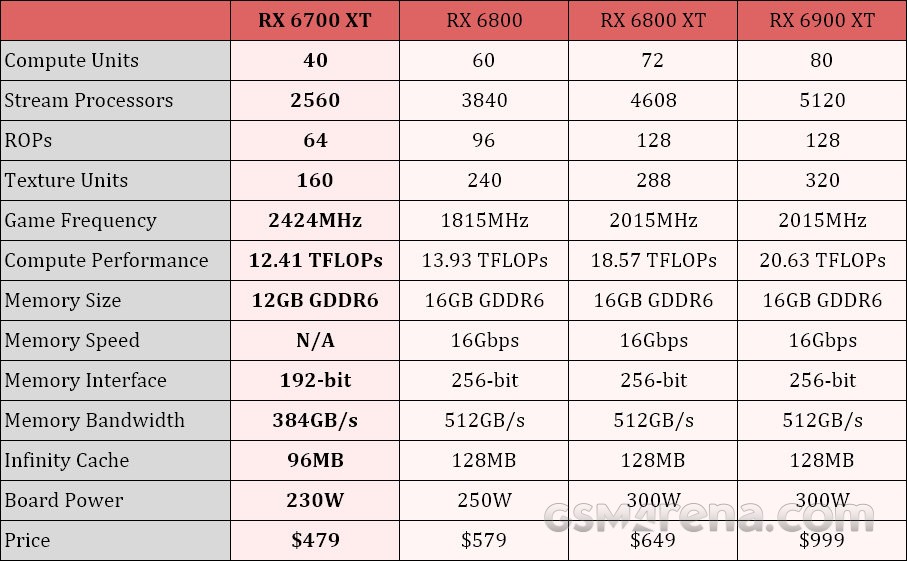 On the memory side, the 6700 XT has 12GB of GDDR6 of unknown speed with a 192-bit memory interface and up to 384GB/s of bandwidth. AMD has reduced the Infinity Cache size to 96MB on this model.
In terms of connectivity, the 6700 XT has three DisplayPort 1.4 ports with DSC and a single HDMI 2.1. The reference card requires standard 8+6 pins of power and the card has a typical board power of 230W.
AMD provided some rough approximations of the card's performance during its launch keynote. In one chart, the 6700 XT was shown handily beating old cards such as the NVIDIA GTX 1070 Ti and RTX 2080 Super. In another, it was shown trading blows with the $399 RTX 3060 Ti and the $499 RTX 3070. We will have to wait for independent third-party reviews to confirm the performance and also provide further data points.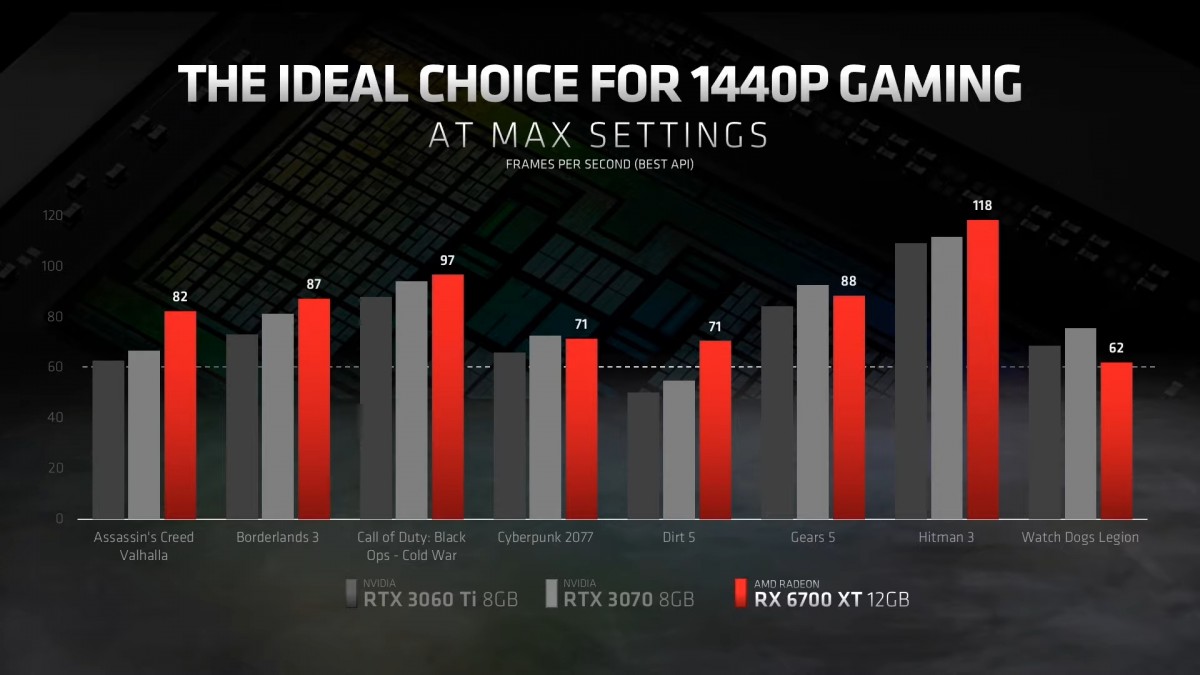 The $479 pricing puts the 6700 XT in an interesting position. The RTX 3070 seems like the main rival but will also entice some RTX 3060 Ti buyers to spend extra for the potentially higher rasterization performance. Of course, AMD's ray tracing performance is still lacking and AMD was careful not to show any ray tracing benchmarks once again. The company also failed to show any alternative to NVIDIA's DLSS technology, which should further distance the 6700 XT from the RTX cards in ray traced applications.
Of course, the real concern today would be finding the cards in stock when the 6700 XT goes on sale on March 18. The 6700 XT will be available as a two-slot, dual-fan reference card directly from AMD and also as partner models from the likes of ASRock, ASUS, Gigabyte, MSI, PowerColor, SAPPHIRE and XFX. Unfortunately, it's difficult to imagine things getting better stock-wise for this launch, as has been the case for everything the past six months.