Apple's AirPods 3 will look similar to the AirPods Pro but with a semi in-ear design, which is said to be between the AirPods 2nd generation and the AirPods Pro. We're not really sure what that means, however. They'll reportedly have replaceable silicone tips, longer stems than the Pro's and the stems will have the pressure-sensitive control like the Pro's.
As in previous rumors, this one claims that the AirPods 3 will look like the AirPods Pro but won't have active noise cancellation. They will have the Spatial Audio feature of the AirPods Pro and AirPods Max, however.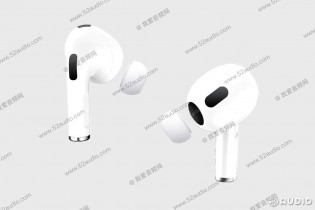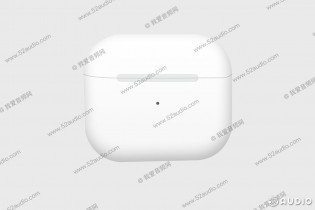 Rumored AirPods 3, image source: 52audio.com
Reports from China suggest that Apple will price the AirPods 3 at $150 when they arrive in March.
It's clear that Apple has been working on the next generation AirPods and all rumors seem to agree that they're coming soon. Hopefully we'll get an exact date to circle on our calendars in the following weeks.